Hey TC Family,
This past month has been an interesting month at TC as we've returned to meeting at church on Sunday mornings for worship with COVID protocols in place.  But despite the admitted awkwardness of the protocols, we have been thankful to see church family again.  And we are thankful to have time to catch up a bit after service.  For those of you who have been with us online for Sunday services, one of the challenges you may have noticed is that we've had some difficulties getting the sound to come through clearly during the music portion of the service. If any of you have experience with audio stuff and can offer suggestions on how to fix that… we'd be grateful for your input!  THANK YOU all for your patience and for hanging in there with us as we try to offer you the best church experience we can whether you here… or tuning in from afar! 

Also… just a reminder. If you are not available to join us on Sunday mornings… you can always view the sermons later in the week as they will be saved to our TC Facebook feed. Just scroll down on our FB page posts until you find the Sunday sermon/video you missed.
MARK YOUR CALENDAR
As we look to the months ahead be sure to read below about upcoming events and mark your calendars.  You can find out details about these events by scrolling down further in the newsletter.  
~ Prayer Night–
Join us for prayer or send in prayer requests for our Prayer Gathering on Tuesday, Aug 25th @ 6:30pm. See more info below.
~ Relational Wisdom 360 As mentioned in last month's newsletter, we will soon be starting another Relational Wisdom 360 Course for anyone who would like to join us. We have had a great time of learning, discussion, and growth together in the groups that we've already had. We hope you can join us on the next course! Please read below to learn more about Relational Wisdom 360 and catch up on the latest on Tamarindo Church!
PASTOR'S PERSPECTIVEAs we continue to hunker down during this pandemic… I am encouraged to see some of the ways that the church body has responded.  In particular, it has been encouraging to see the compassion and generosity of many of you serving and giving to those who are in need.  I see people lifting one another up through tough circumstances, I see people carrying one another's burdens. And as you know Tamarindo Church has been funding a feeding center in a barrio in nearby Santa Cruz… and as of this month we have started supporting a feeding center at a Baptist Church in Nicaragua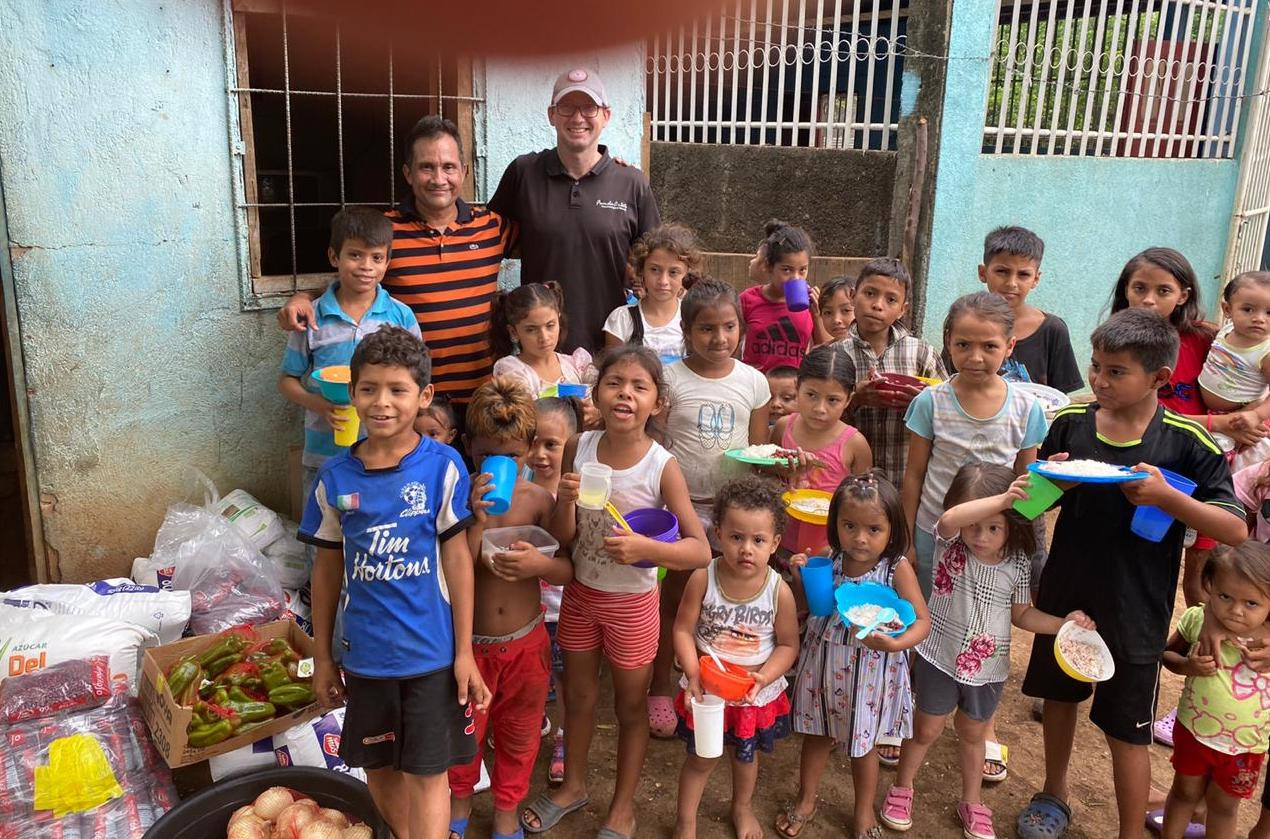 and we've been funding food bags for students and their families at the Fundacristo School that we support in Nicaragua.  We owe a huge thanks to 
David Mason, the director at Fundacristo School for helping us make this possible.  And currently we are in conversation about supporting another feeding center here in Tamarindo. In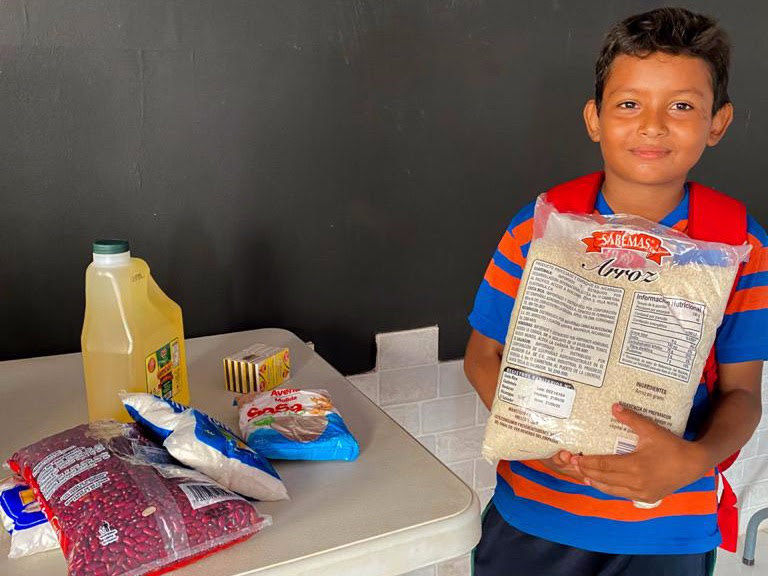 addition to compassion and generosity, it has been encouraging to see people still growing in faith.  Men and women still meeting for weekly bible study.  Folks still tuning in on Sundays to join us for online church.  We continue to meet monthly for prayer online.  We just finished one of our Relational Wisdom group and our second group will be finishing this month.   These are visible signs of the body of Christ… still alive and active during COVID.  And for sure there is much more going on beyond what I see… and we can thank and praise God for this.  Thank you all for your prayers…. and for generosity…. and for being the Church.  May God bless and keep you and watch over you during this time.  And may he open our eyes to opportunities for us to be a blessing to those around us in need.
Peace,
Lyle
SUNDAY MORNING CHURCH ONLINE

Please join us for online services on Sunday mornings at 10:00AM by going to Tamarindo Church Facebook Page .  Or… for those who don't have Facebook, go to the Tamarindo Church welcome page on our website and you will find a Zoom link for our Sunday live services. 
CHURCH REOPENING GUIDELINES
As we have returned to having worship services at Tamarindo Church on Sunday mornings… we would like everyone to be informed about the precautions that we will have in place for everyone's safety. We know that the precautions are a bit restricting from our "normal" church experience, but we are just grateful for the opportunity to meet together again and we are very much looking forward to it!
For the safety of everyone, the restrictions/measures we will have in place during our services will be as follows….
Everyone please wear a face mask. Masks will be provided for those who don't have one.
Please refrain from hand-shaking and hugs.
There will be no singing (except from the stage) during worship. Worship from your hearts and minds while prayerfully contemplating the lyrics!
Hand sanitizer stations will be available at the entrance and other places in the church.
We will have seating in "pods" for individuals, families, and groups.
Please refrain from congregating in the church or out front of the church after service.
Dismissal after church will be by sections so that we can avoid crowding at the entrance/exit of the church.
For those who are not comfortable gathering at church, please know that we will continue streaming services every Sunday via Zoom and Facebook… so you can still join us for worship online!

Thank you!  
MEN'S AND WOMEN'S BIBLE STUDIES
Join us for our weekly bible studies.  The ladies are currently meeting via zoom on Wednesdays at 12:30pm, and men are meeting on Thursday's at 10:30am. For more information please contact Mindy Stoms for information on the women's group and Pastor Lyle Watson for the men's group.  
JOIN US FOR "RELATIONAL WISDOM 360″….

All of us find relationships difficult at times.  Whether that's with your coworkers, your parents, your children, or your spouse?   If you'd like to grow in your ability to have more healthy and fulfilling relationships with those you love or those you work with, then Relational Wisdom 360 will help.  In this course you will gain helpful insights into how you can cultivate better relationships in your life.  We will also be exploring topics such as emotional intelligence,  Self awareness, God awareness, Other awareness.  Check out the Relational Wisdom 360 website for more info.  And if you'd like to be a part of this course, please send Pastor Lyle an email to let him know, and he will keep you posted on when we plan to run the course again.  This is all done online, so you can participate locally… or from abroad.  Hope you can join us!
PRAYER GATHERING
Tuesday, Aug 25th
6:30pm online via Zoom
On Tues, Aug 25th @ 6:30 we will be hosting a prayer meeting online via Zoom. Join us for an hour of prayer together as we pray for our church, our community, and for requests shared among those gathered.   If you would like to join the meeting, please email/message pastor Lyle to let him know and he will send you the Zoom link for the meeting.   If you are unable to make the meeting but have a prayer request, please send your prayer requests to tamarindochurch@gmail.com
TC PRAYER REQUESTS-
Please continue to pray for Tamarindo Church……TC VISION – That God would guide us in our vision and strategy for reaching and serving our community. Please pray that the Holy Spirit would give us creativity on how to do this best in our current context of the pandemic and social distancing.
MINISTRY TEAM- That God would grow our church board, staff and volunteers in unity of Spirit, in wisdom, and in humility as we serve Him. Please also pray spiritual guidance and protection over our church leaders.
VOLUNTEERS- Thanks be to God for our volunteers who serve in many roles in the church. Please pray that God would give us discernment in finding the best places for individuals to serve… and that God bless our volunteers in their service to Him.
FINANCES- Please pray that God would meet the rest of our church financial needs for 2020 through unforeseen gifts and Sunday offerings. Pray also that God would give us wisdom in being good stewards of the resources he has given us.
OUTREACH- That God would create a spiritual hunger in our community, and that we would see many come to a saving faith in Jesus Christ. And pray for our church members to be sensitive to open doors to the love of Christ, to share the gospel, and to invite someone to church.
CHURCH LIFE- Prayer that God would raise up a team of prayer warriors for our monthly prayer meetings.
Prayer for God's continued blessing over the new church community in Los Pochotes, Santa Cruz.
Prayer for the barrio of Cristo Rey Nicaragua… for God's provision and protection over our friends there during this pandemic.
Prayer that God would use our church family to reach and bless the community around us.
THE WATSON FAMILY-
Please pray spiritual wisdom and direction for Pastor Lyle as he leads the church. For Stacey to find good balance between family, ministry and work. For their teens Olivia and Wolfie… that they would grow in knowing, loving, and serving God. Please also pray for spiritual protection over their family.