Hey Friends,After living in Costa Rica for a while, one thing you will discover is that September is a time when we get an influx of new folks in the church and community.
Some are families are arriving to get here before the new school year starts. For others, this just happens to be one of those seasons of the year when it's convenient to make that move. I just want to encourage you all at TC to reach out to these folks. Maybe invite them to Sunday service or to a church event. Or if you see new folks at church on Sunday, be sure to introduce yourself and help make them feel welcome at TC.
T-SHIRT MINISTRY
You know those T-shirts we sell in the back of the church on Sundays to raise funds for missions/evangelism? This month we were able to give $500 of those funds to help a local woman with cancer help pay for her treatment and follow up medications. This medical help would not have been possible without your financial help. Thank you all for supporting this ministry!
FALL RETREATS
As we head into September, be sure to take note of the dates for our men's and women's retreats coming up soon. And if you're on the fence about joining us on the men's retreat… sign up soon! We have two more spots left.
BRIDGE UPDATE- NICARAGUA
On our mission trip to Cristo Rey, Nicaragua back in January, some folks from the team discovered that there was is an area in the barrio that caused problems in the rainy season because of flooding. When it floods people have to walk through chest deep water to get across to get to school or to mini-markets for food. To make a long story short, upon returning from the trip, some of folks from TC got together and committed to raising $3000 to have a bridge built for the community. It took several months to get the permitting, but now the bridge has been built. Thank you to all who gave in time, finances, and volunteering at the concession stand during the Shrek play. Special thanks to Darin and Jess for leading the effort in fundraising. And thank you Fundacristo staff for making the bridge a reality. The bridge is done! Click the picture above to see a short video of the work that was done.
MARK YOUR CALENDARAs we look to the months ahead be sure to read below about upcoming events and
mark your calendars. These events include:
~ Men's Retreat– September 16th-20th @ Casa Bamboo, Playa Pan Dulce… see info below for more details. We have 2 spots left!
~ Pizza Fellowship- Sept 22nd
– The date is for sure, but we still need to confirm the location for this event. Stay tuned for an update on location. We will also put word out via Facebook.
~ Women's Retreat- October 18th-20th @ La Carolina Lodge. Mark your calendar for now… and see info below to learn more about the retreat.
Lastly, I wanted to share some exciting news with you. As most of you know already, missions and compassion ministries have always been at
the heart of who we are as a church. And for years it has been on the radar that one day we would give this aspect of our church more emphasis. Well, at a recent TC Board meeting, the board decided to take a big step in this direction by hiring on Justin Novgrod as our new Missions Director. Justin will still stay on in his current role as our Youth Leader, but his position has now been expanded to include missions as well. Our vision for this position is that Tamarindo Church will be able to be more effective in serving the needs of our local area by taking on new projects, and by hosting mission teams coming down from the United States to serve in our region. This is an exciting new frontier, and we look forward to giving you updates as things progress. Please pray wisdom, guidance, and open doors for Justin as he leads the charge in missions at TC.
Once again, thank you all for the many ways that you give and serve in the life and ministry of Tamarindo Church.  Be sure to check out our Servant Spotlight article this month highlighting one of our faithful servants in the church, Mike Krepin. Blessings to you and your families.  We hope to see you next Sunday!
Psalm 95
Come, let us sing for joy to the Lord;
let us shout aloud to the Rock of our salvation.
Let us come before him with thanksgiving
and extol him with music and song.
For the Lord is the great God,
the great King above all gods.
In his hand are the depths of the earth,
and the mountain peaks belong to him.
The sea is his, for he made it,
and his hands formed the dry land.
Come, let us bow down in worship,
let us kneel before the Lord our Maker;
for he is our God
and we are the people of his pasture,
the flock under his care.
Peace,
Lyle & Stacey
Faith In Action: Servant's Spotlight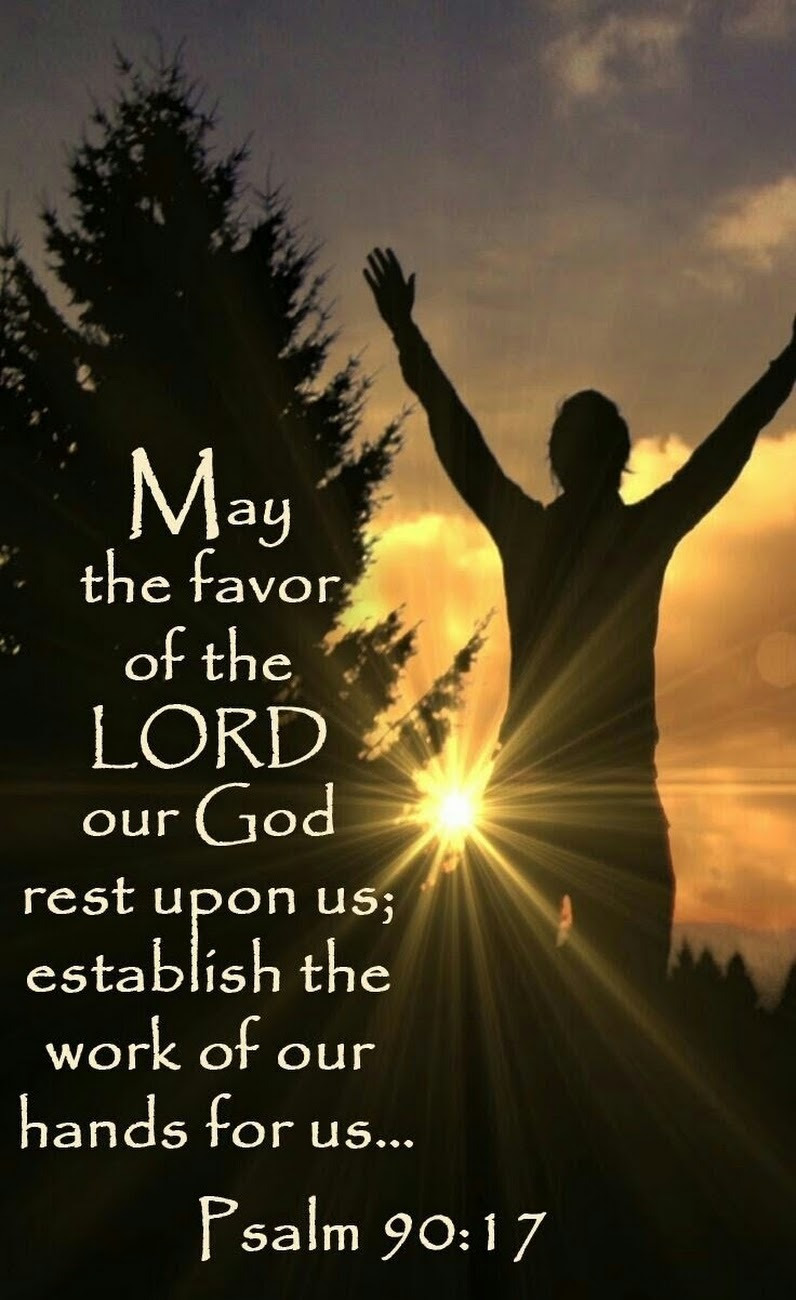 I would like to introduce you to Mike Krepin. Mike, his wife Keilyn, and their two boys who have been a part of Tamarindo Church since its inception.
Mike is one of the teachers for children's church. He is "official chef" for the men's retreat and Tamarindo Church events. He did the landscaping for TC. He serves on the church board. AND he runs a skate club ministry for kids in Playa Negra.
Mike's outlook on serving was really changed as a result of a Nicaragua mission trip he was a part where he helped build houses for people living in unsafe conditions. Mike had saved money to go on the trip, and was feeling pretty good about what he was able to do to help these people…until the day they all prayed over the new house. The owner thanked God for His provision and His blessing and His answer to prayer. It was then that Mike realized that God was the source of all of our blessings, and there's really nothing we can do without His love and without Him pouring into us, so that we can turn around and bless others.
Many people just think of giving money as a way to support the church. But for Mike, it's more than that. His service to the body of Christ comes from a deep desire to give of himself and to share his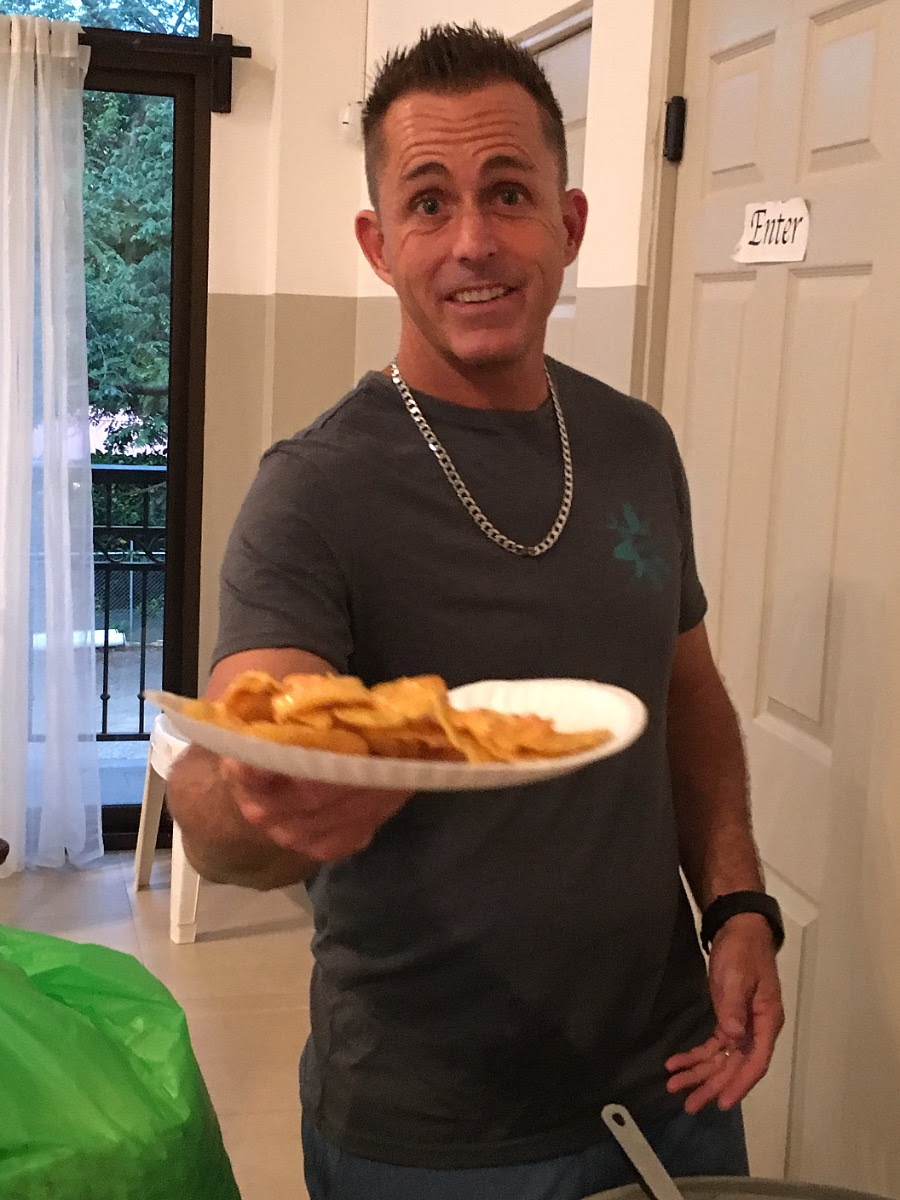 blessings and gifts. Years ago, he wasn't comfortable giving money, but was led to give of himself. He started out doing the landscaping at Beach Community Church, which is something he is gifted at and enjoys.
Mike's father mentored a service mentality in Mike through his work with youth groups and coaching softball. His father was a "dad" to many kids who were not fortunate enough to have a dad that spent time with them. In Mike's words, "I do skate club ministry, to share the love and the truth of God, be there for the kids and give them a safe place to be, and to be a trusting adult to support them." As a restaurant owner and chef, he also shares with others his love and talent through cooking.
Mike says that "it's God that makes things happen."  "Let Him do the work, just slow down, trust in God, and you will see Him work!"  Thank you Mike for sharing  your time and talents with the Tamarindo Church community!
PIZZA FELLOWSHIP
Sunday, September 22nd
Hey all… just a reminder that we are on for pizza and hanging out after church on Sunday the 22nd after church.  Location still to be determined.  We keep you updated at church on Sunday and via Facebook on the location.  Stay tuned!
MEN'S RETREAT- Sept 16-20th

Hey guys,
So… here's the scoop on the upcoming Men's Retreat. We are headed down to the same spot we've been the past couple of years in Corcovado. Here's a link to the spot. Men's Retreat .
During our time down there, we will be going through the No Regrets Men's Conference talks to guide our lessons and discussions. In addition, we will have some free time to surf, hike, spearfish, etc. To preview speakers and topics… click the picture below.

Cost will be $260/person and includes all food, gas, transportation, and lodging.

DEPOSITS DUE This Sunday September 8th.
At this point space is limited to 10, but if we get more than 10 guys we can rent one or two more houses on the property. For more information, or to reserve your spot, please contact Pastor Lyle at lyletamarindo@gmail.com
_______________________________________________
WOMEN'S RETREAT- Oct 18-20
Don't miss the Women's Retreat! Join us for a great weekend of deepening your relationship with God and other women at La Carolina Lodge . You won't want to miss the wonderful food and amazing setting. Cool off with a swim in the jungle stream, warm up in the stream-side hot tub, enjoy a yoga workout, massages, horesback riding, or a hike up to the Rio Celeste waterfall.

Cost is $150, which includes 2 nights and all food.
Look for infomormation on the TC Ladies What'sapp group or contact Mindy Stoms: What's app 8479248386, mstoms@gmail.com, Cell:8725-4960.
_______________________________________________
WEEKLY MEETINGS FOR YOUTH
FRIDAY NIGHTS– Join us for Youth Group every Friday, 7 – 8:30 pm at Tamarindo Church!  
Youth nights at Tamarindo Church create an environment where teenagers feel welcomed and feel safe to be themselves..  Each week, we start Youth Group with some crazy games… followed by a time of learning about God and how to apply God's truth in their lives.  All 6th – 12th grade students are welcome!
SUNDAY MORNINGS– Teens can grow deeper in their faith on Sunday mornings at 10:00am where they have the opportunity to dive deeper into God's truth together  at church.  Ages 13 and older welcome!
Join our facebook group "TC Youth" and follow our instagram account "tcyouthcr" to stay up to date on what's happening! Be sure to "LIKE" our Facebook page for Tamarindo Church Youth to stay updated on any changes in schedule or special events. Click here to go to our page.
For more information, contact Justin Novgrod: 8765-8310
lionsgatekungfu@gmail.com
____________________________________________
TC WISH LIST
From time to time, Tamarindo Church will have wants/needs for the church that we do not currently have in our budget. If you would like to help by contributing toward any of the items below, please contact Lyle Watson: lyletamarindo@gmail.com
Storage Space– We are finding that we are short on storage space and we would like to build a space downstairs on the first floor of the church. Cost is estimated at $2,000. Any help toward toward this project would be greatly appreciated!
____________________________________________
MUSICIANS WANTED –
Psalm 95:1
"Come let us sing a song
for joy to the Lord;
Let us shout aloud
to the rock of our salvation"
Has God gifted you with musical or technical talent that you want to use for His glory? If so, we are seeking people to join our worship team. Whatever instrument you play, we're open to give it a try. Here are the first few steps for becoming part of the worship team…
Prayerfully consider your involvement.
Contact Lyle Watson: tamarindochurch@gmail.com expressing your interest. The email should include:

Musical or technical experience and skill.
The reason you are interested in joining the worship team.

Pastor Lyle will review your information and schedule time when you can join us for an audition.
TC PRAYER REQUESTS-
Please continue to pray Tamarindo Church……
TC VISION – That God would guide us in our vision and strategy for reaching and serving our community.
MINISTRY TEAM- That God would grow our church board, staff and volunteers who serve at TC in unity of Spirit, in wisdom and in humility as we serve Him. Please also pray spiritual guidance and protection over our church leaders.
VOLUNTEERS- Thanks be to God for our staff and volunteers who serve in many roles in the church. Please pray that God would continue to build a sense of unity and family among our core church members
FINANCES- Please pray that God would continue to provide and meet our financial needs for this year of ministry.
OUTREACH- That God would create a spiritual hunger in our community, and that we would see many come to a saving faith in Jesus Christ.
CHURCH LIFE-
Please pray over the upcoming men's retreat: for safe travels, for meaningful fellowship with God and one another, that we would all return with a renewed sense of call in loving and serving God, our families, and others.
Please pray the Holy Spirit's guidance over Mindy and the Women's retreat planning team as they prepare for the retreat in October.
Please pray for Briggs, the son of Chad and Kelly, who suffered an eye injury and is in recovery. Please pray for healing and full recovery.
Pray for Justin in his new role as Missions Director, that the Spirit would guide and direct him as he develops this ministry of Tamarindo Church.
THE WATSON FAMILY-
Please pray spiritual wisdom and direction for Pastor Lyle as he leads the church. For Stacey to find good balance between family, ministry and work. For their children Olivia and Wolfie… that they would continue to grow to know, love, and serve Him. And also for spiritual protection over their family.