Hello Friends,
Happy New Year Everyone! We hope you all had a great time celebrating the new year with family and friends.  I know the New Year is a great time for looking forward to what's ahead, but before we do… here are a couple of highlights from the past month of December.
TC

 Sailing Day
Our annual church sailing day never fails to be a memorable time of fellowship & fun for all.   A beautiful day on the ocean shared with church family. Thanks everyone for coming out and making it a great day. We are looking forward to next year already!  See our 
FB photo album
 for more pics from the day.
Christmas Eve Service
It was a full house at Tamarindo Church on Christmas Eve as we celebrated the "Good News" of Christ's birth that has been bringing joy to all people for the past 2000 years.  We are thankful to have been with friends from near and far to celebrate together.  A special thanks to the Page family and the 
Smith family for all of their hard work and help with set up and decor for the event…. and thanks also to Keilyn and all the moms and all kids who put together a wonderful 
Christmas Performance
.
2016 Pledge Drive
We also wanted to give you an 
update
 on our 2016 Pledge Drive. Thanks again to all of you who have already responded with your pledges for 2016.  From our Stateside Partners we have received 
$35,600 pledged toward our goal of $52,000.  We are thankful as we getting closer to our goal!  If you haven't made your pledge already, please let us know soon if you are able to support 
TC
 in the coming year.
From our local giving goal of $35,000, we have had $6,000 pledged.  We know that much of the local giving comes from weekly offerings at church that are un-pledged amounts… but if you are able to pledge a specific amount, this would helpful for us to know what we are working with financially for the coming year. For information on how to make your donation, 
click here
 to go to our website giving page.
Thank you!!
Thank you everyone for all of the ways you contribute to the life and ministry of Tamarindo Church.  Blessings to you in the New Year….
Therefore, since we are surrounded by such a great cloud of witnesses, let us throw off everything that hinders and the sin that so easily entangles. And let us run with perseverance the race marked out for us,  fixing our eyes on Jesus,
the pioneer and perfecter of faith.
~ Hebrews:12:1-2
Three-Year Anniversary!  Sunday, January 17th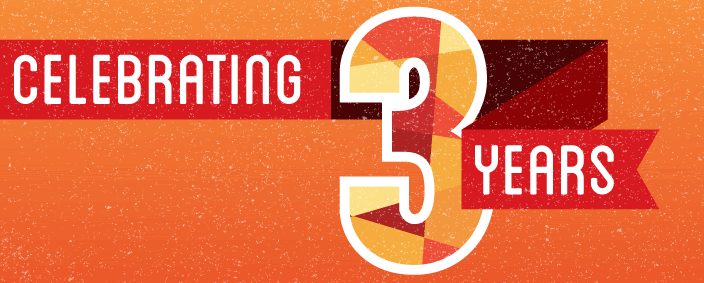 On Sunday, January 17th…. we will be celebrating Tamarindo Church's 3 Year Anniversary!  Come join us for worship followed by a gathering at Monkey Bar/Best Western in Tamarindo.  It's been amazing to see what God has done in three years through His Church.  Thank you to all who have participated and given to the life and ministry of Tamarindo Church!
______________________________________________________
Nicaragua Mission Trip- Jan 25-29
On January 5th-29th, a team of 20 people from Tamarindo Church will be headed up to Nicaragua to serve the people of Cristo Rey.  During our time there we will build 4 homes, serve in a feeding center for children, and distribute food to the poor.  To make this sort of impact possible, our goal is to raise $6,000, and we already have $3,500 raised!  If you would like to participate in helping us reach this goal, simply make your donation to Tamarindo Church through our website 
GIVING PAGE
, and then send us an email to let us know that you would like your donation to go toward the Nicaragua trip. 
lyletamarindo@gmail.com
  Thank you!
______________________________________________________
Youth Group for students Grades 6-12
Being a young adult is not an easy road.  Life is hard, choices are many and challenging, and we want to create a space where teens and pre-teens can come together to encourage and support each other and where we can help point them to the true love of Jesus Christ.  Romans 8:38-39
We usually meet bi-weekly during the traditional north American school year to have fun, play games, eat food and grow together in our knowledge of Christ and his love for us.
Meetings in January will be:
January 17th- 5:00pm @ Tamarindo Church.
January 31st- 5:00pm @ Tamarindo Church
For more information,
please contact Carolyn Herman ckhermanfam@gmail.com
or stay tuned on the 
TC
 YOUTH Facebook Page.
We have dinner together every Sunday that we meet – if you want to volunteer to make something one night, please let us know!
______________________________________________________
Skate Club- Wednesdays @ 4:30pm
Skate Club meets every Wednesday @ 4:30pm 
Kids 6-10yrs welcome.  Skate session is followed by a
group bible study with the kids.
Location: El Mutante Skate Park, Playa Negra
Cost: $4.00
Schedule:  Contact Mike & Keilyn Krepin to confirm if they are meeting.
We will have extra skate boards, pads, and helmets… but if you have your own, please bring them.  We hope to see you there!
~ WOMEN'S GROUP–
WHEN? Tuesdays@10am-11:30pm
WHERE? Meetings are at the Watson's home.
For more info contact Stacey staceycostarica@gmail.com or call 8706-7479
~ MEN'S GROUP–
WHEN? Wednesdays @ 8:00am
WHERE? Come join us on Wednesdays 8AM at the French Bakery located across from the entrance to Best Western Vista Villas.  If you would like to come early and hang out over breakfast or coffee, several of us meet early at 7:30.
For more info contact pastor Lyle at lyletamarindo@gmail.comor call 8868-0871
~ HOME GROUP– Playa Negra
WHEN? Thursdays @ 1:00pm
WHERE? Meets at the home of Mike and Keilyn Krepin.
For directions and further info, you can contact them at 2652-9270 or keilyn07@hotmail.com
~ PRAYER REQUESTS
Did you know that Tamarindo Church has a page where you can share your prayer requests with us.  On this page you have the option to have us keep your requests confidential, or to have us invite others to be praying for you.
CLICK HERE
 to check out the new page and submit your prayer requests.
~ WISH LIST ~

Below is a WISH LIST of specific items needed for our ministry.  If you would like to make a donation toward any particular items, please let us know. Thank You!
Dreaming Big- Tamarindo Church has a vision for buying a property to build a future church on.  We feel that with a permanent location we are ensuring the longevity  of a church here in Tamarindo. We have a location in mind that is literaly the doorway into town and we would love to be able to put our roots down there. The total we are needing to raise is $80,000 for property and $100,000 to build.  If you feel led to participate in helping our church move forward on this vision, please contact Pastor Lyle.  lyletamarindo@gmail.com
If you would like to make a donation online, Click here for information on how to do that.  If you would like your donation to go specifically toward a wish list item, please email us to let us know.  info@tamarindochurch.com
THANK YOU!!